Our favorite young baker, Abby Martin, came back to The Morning Blend's Yellow Couch this week.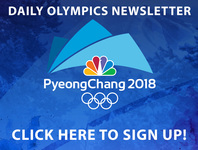 The 13-year-old from Franklin is still competing on Food Network's "Kids Baking Championship."
Abby won the show's lunchbox challenge that aired on Feb. 12. The bakers had to turn common lunch items into lookalike desserts.
The night the segment aired, teachers and friends gathered in Abby's house to watch her compete. Abby said that some even ask her for recipes.
On the segment, they bakers had to make dessert imposters, taking savory foods and turning them into desserts. Abby turned a peanut butter and jelly sandwich into a dessert.
You can watch Abby compete in next Monday's episode on the Food Network at 8:00 p.m.