As the Americans work to bring home a medal in long distance speed skating, Milwaukee's own Bob Corby knows exactly what they are going through.
The former US Speed Skating coach Bob Corby was at the 1984 Winter Games. The Milwaukee man reflected back on his time with the team.
"I coached the US team from 1980 until 1984. And coached at the Olympics in Sarajevo, Yugoslavia," said Corby.
His team included Wisconsin favorites Bonnie Blair and Dan Jansen.
"Dan was phenomenal when he was 15. So you just saw him skate and you thought it was only a matter time," said Corby.
But the surprise star for him was Blair.
"I have to be honest, I didn't know she was going to be as good as she was," said Corby.
The US hasn't won a single medal yet in long distance speed skating during the Winter Games. Corby is hoping the women bring home some hardware in the team pursuit event.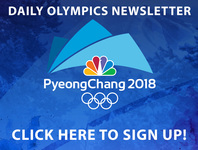 "Hopefully they can knock off a half a second and pull out a medal," said Corby.
He said the future looks bright for US Speed Skating. Erin Jackson was an in-line skater who was not even training on the ice six months ago and won a spot on the US Olympics team at the Milwaukee trials.
"She's got a huge future ahead of her. Watching her skate your like, 'There's a technique flaw. Oh, you got to do this. Oh, you got to that.' And she's still competing against the best in the world. When she corrects all that stuff she is really going to see a lot of success," said Corby.
He said watching her in 2022 is going to be even more exciting.