State Fair Acts: Montgomery Gentry to play first show since Gentry's death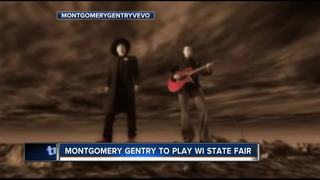 The country band Montgomery Gentry was named one of the musical acts for the 2018 Wisconsin State fair for an "emotional return to the stage."
Band member Troy Gentry died in a helicopter crash this September in New Jersey at the age of 50.
"I'm anxious to get back out on the road and play some new music for our friends and fans," Eddie Montgomery said on the State Fair's website. "Next year marks the 20th anniversary of our band – we've got lots to celebrate and look forward to in 2018."
The band will play on Thursday, Aug. 2 next year. Tickets go on sale the week of Feb. 5.