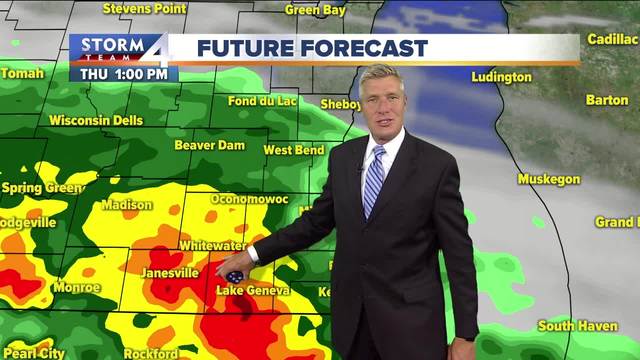 The clouds were stubborn today, and we even had a few sprinkles, but we finally got the sun by late afternoon. The NE breeze kept Milwaukee in the upper 60s while inland areas did warm into the mid 70s.
Clouds increase again tonight from a storm system dropping heavy rain in Iowa. What's left of that rain will be here after 4 a.m. with scattered showers and lows in the upper 50s. Thursday is partly cloudy and cool with highs struggling to reach 70 inland to lower 60s along the lake with a NE breeze. Scattered afternoon showers are also possible tomorrow, but it will not be a washout.
A few showers are possible Friday morning, otherwise it is cloudy, breezy and cool with highs in the 60s. Saturday is partly cloudy and pleasant with highs in the lower 70s and low humidity. The nice weather sticks around all weekend and into early next week with a few clouds, low humidity and highs in the lower 70s in Milwaukee to upper 70s inland.