Kenosha baseball player considered Top 50 HS draft prospect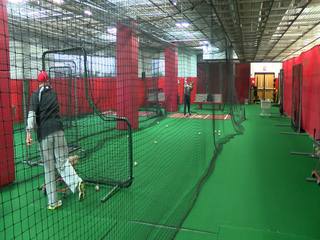 This is baseball in winter in Wisconsin. This is Gavin Lux, who has never let a few months stuck indoors swinging away in the batting cage keep him from becoming one of the top 50 high school draft prospects in the country.
"People always growing up would give me a hard time or our team a hard time like, 'You guys are from Wisconsin. I mean are you guys really that good?'" said the senior at Kenosha Indian Trail High School. "So it's just kind of cool to show people what kids up here can do."
The shortstop describes himself as a grinder, never gives in, always gives 110 percent. Next year Gavin will play ball at Arizona State University. That is, unless the big leagues come calling.
"I think if the opportunity is there, I definitely want to play professional baseball, but if it's not there, I have a great university to go to," Gavin explained. "I definitely I want to play college or professional baseball. I mean that's always been my dream to do."
Even at a young age, Gavin knew he wanted to play baseball so he turned to his uncle Augie Schmidt who played professional baseball and was drafted by the Toronto Blue Jays in 1982.
"I was kind of a can't miss guy, that missed," Schmidt described. "Pro ball was kind of a nightmare."
Picked second overall, he spent six years in the minor leagues and never made it to the big leagues. Today, he's head baseball coach at Carthage College.
"It still hurts a little even at 54 years old it still hurts that I didn't make it," Schmidt said. "So when I work with Gavin, a lot of what we work on is don't make the same mistakes I made."
"Where he deals with things really well, failure and success, I didn't," Schmidt said of his nephew. "This kid, he's got that intangible. He eat, sleeps, drinks baseball."
And Gavin wants to keep it that way for a long time to come.