The Wauwatosa Curling Club is buzzing about Team USA's men championship game.
"The chance for the US to win a gold or a silver medal in curling. That's incredible," said Tosa curler Trent Jay.
"I was excited the whole day about it. It's really cool," said Tosa curler Rachel Koebel.
The Olympic excitement is definitely catching on the ice. The club usually sees a small crowd Friday night but this Friday there was a full house. Oscar Koebel said the last Olympics got him out. His wife had been doing it already for years.
"I curled for Marquette's club back in the '90s," said Rachel Koebel.
"Eventually she dragged me down here and it's one of the better things she dragged me to," said Oscar Koebel.
Other couples have similar stories.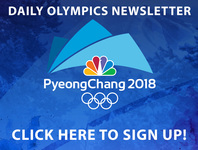 "Ten years I tried to get Monica to come down and curl. She kept saying, 'No, the ice is cold. It's hard. I'm going to fall and break a bone'," said Tosa curler Paul Bryant.
But the good thing about curling almost anyone can do it. Monica Bryant has been doing it for five years. The oldest member of the club is 93.
"It takes awhile to pick up the little nuances of the sport. But we can get anybody sliding, anybody trying it out," said Wauwatosa Curling Club member David Traut.
With just a quick lesson and a plastic slide to help you balance, you can get started in no time.
"Once we get you hooked, keep coming back for more and we'll work on your game," said Traut.
There is a "Try Curling" event Saturday, Feb. 24. It is open to the public but you need to pre-register at the club's website.