Zits Happen! Fighting Acne with Merle Norman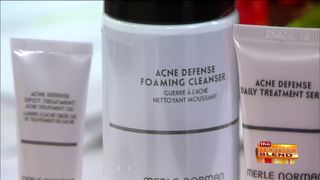 Face it... zits happen! Whether you are 15 or 50, breakouts are bound to happen. In fact, according to the American Academy of Dermatology, acne is the most common skin condition, affecting up to 50 million people annually. The great news is that you don't have to just cover them. Joining us to discuss ho to fight them with their Acne Defense System are Renee and Vicki from Merle Norman.
For more information and to find a Merle Norman Studio near you, visit MerleNorman.com.