Salmon is on the Menu at The Machine Shed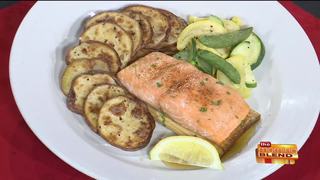 In the summer, people are looking for a little bit of a lighter meal. But no one wants to sacrifice flavor! Chef Kevin Dahlen from The Machine Shed is back to cook a light and tasty salmon dish that doesn't skimp on the flavor. It's their Cedar Plank Salmon with Apple Bourbon Glaze!
For more information, visit MachineShed.com.