Facelift Results with No Downtime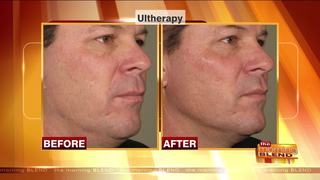 There is a non-surgical way to look younger without surgery where you can get facelift results with no downtime! It's called Ultherapy and it uses ultrasound energy to lift and tighten the skin naturally. Here to tell us more about Ultherapy are Jessica Muth and Rimanya Shamo from A Younger You Medical Spa.
A Younger You is hosting a "Glowing Skin is Always In" Event at each of their locations: May 9 at 4pm at their Burlington location and May 11 at 4pm at their Brookfield location. For more information, visit AYoungerYou.com. And see below for some great deals:
First 20 callers get 20% off any Ultherapy treatment. Some exclusions may apply.
Come in for a Microdermabrasion Treatment with a calming hydrating mask for $39.00.
UPLIFTING EYE PACKAGE:
ULTHERAPY – EYE AREA
Xeomin/Dysport (BOTOX Equivalent)
Regenica Nourishing Eye Cream
* Regular Price $1499.00
* Morning Blend Price: $999.00
RADIANT LIPS PACKAGE
ULTHERAPY LIP AREA
Filler
Nourishing Lip Repair
* Regular Price $1099.00
* Morning Blend Price $ 799.00