Ask the Expert: Facebook news feed changes
The website is prioritizing content from friends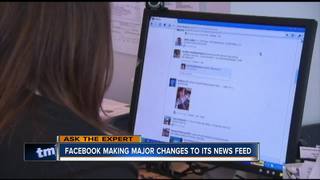 Users will notice a major change in their Facebook news feeds very soon.
The website will alter news feeds so that they showcase more content from friends and family than from businesses and brands.
Digital Director at TODAY'S TMJ4, Marcus Riley, joined us today to share more on what users can expect.