414ward: "Men4Men End the Demand" campaign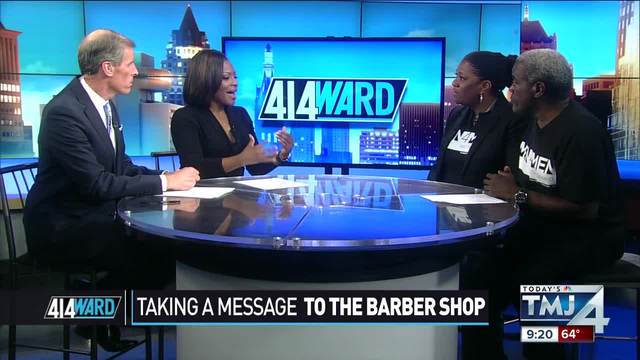 The statistic is staggering 79 percent of the young girls trafficked into sex workers in the state are from Milwaukee... Milwaukee has earned the reputation of being the Harvard of pimp schools.
Long time advocate Dana World-Patterson and Co - chair Andre Lee Ellis of the Men 4 Men campaign joining 414ward with a different approach taking their message to the barber shop. Their goal is to get men talking with men on what they can do to stop human trafficking in Milwaukee.
Be sure and watch TODAY'S TMJ4 on Roku! We are the only station in Milwaukee to provide the latest news, weather and sports on the device. Search for us on Roku today!