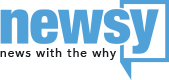 tmj4.com
National News Partner
US Olympic Committee CEO Resigns As Organization Unveils Reforms
The United States Olympic Committee announced reforms and new initiatives to help protect athletes from abuse on Wednesday.
In the same statement, it announced CEO Scott Blackmun is resigning due to health problems related to prostate cancer.
USOC Chairman Larry Probst said, "Given Scott's current health situation, we have mutually agreed it is in the best interest of both Scott and the USOC that we identify new leadership so that we can immediately address the urgent initiatives ahead of us."
The USOC said it's "at a critical point" in its history and that the work Blackmun had begun would require "especially vigorous attention" following the sexual abuse conviction of former USA Gymnastics doctor Larry Nassar.
Blackmun's faced intense backlash since more than 150 athletes accused Nassar of abuse over the course of several decades. Some reports alleged Blackmun knew of Nassar's behavior in 2015 but failed to act on the allegations.
Additional reporting by Newsy affiliate CNN.
---
Trending stories at Newsy.com