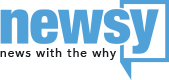 tmj4.com
National News Partner
These Senators Want To Pull US Forces Out Of Yemen
Three senators are trying to take back Congress' war authority and get American forces out of Yemen.
Republican Mike Lee, Democrat Chris Murphy and independent Bernie Sanders invoked a 1973 law that lets Congress introduce legislation to remove U.S. forces from a conflict that wasn't approved by Congress itself.
To justify American involvement in Afghanistan, Iraq and Syria, U.S. presidents pointed to enemies like Al-Qaeda, the Taliban or ISIS. There's no such international group based in Yemen. A coalition there, led by Saudi Arabia, is fighting back the Houthi movement, which is supported by Iran.
The civil war has pushed an already poor country to the brink of famine. Numerous civilians have been killed in the conflict.
---
Trending stories at Newsy.com