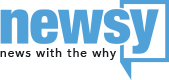 tmj4.com
National News Partner
The CDC Says We're Still In The Middle Of Flu Season
There's finally one "encouraging" sign this flu season, but we're not out of the woods just yet, according to the Centers for Disease Control and Prevention.
In its weekly influenza report, the agency says the percentage of people reporting flu-like symptoms to doctors has dropped from the week before. It's the first time those numbers have dipped this season. Still, there were 13 more pediatric flu-related deaths, bringing the season's total to 97.
A CDC spokeswoman says the virus is still widespread, with half the country experiencing high activity. Some experts think this season could continue into March.
The CDC still recommends getting a flu shot because it's possible to contract different strains during the same period. Earlier this week, a federal advisory panel recommended a nasal spray version of the influenza vaccine for 2018-19.
Additional reporting from Newsy affiliate CNN.
---
Trending stories at Newsy.com