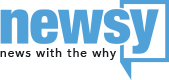 tmj4.com
National News Partner
The Cancer Death Rate Continues To Drop In The US
Cancer deaths have been steadily declining over the past few decades, according to a new report by the American Cancer Society.
Between 1991 and 2015, cancer deaths fell by 26 percent. That's over 2 million fewer deaths than if cancer mortality rates hadn't dropped from their peak.
That's at least in part thanks to better cancer detection and treatments.
SEE MORE: CDC: Many New Cancer Cases Related To Obesity
But there's another reason for the decline in cancer deaths. The researchers say a drop in smoking has helped a lot when it comes to preventing the disease.
Cancer is still the No. 2 killer in the U.S., and the organization expects over 1.5 million new cases in 2018.
But the report is still good news. The four major types of cancer all saw significant decreases in the past few decades.
---
Trending stories at Newsy.com