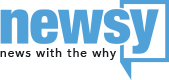 tmj4.com
National News Partner
Students Voice Worries As Stoneman Douglas High School Classes Start
Classes have started up again at Marjory Stoneman Douglas High School in Parkland, Florida. But after the shooting, some students are still coping.
"You hear a loud bang, it brings back horrible memories. I went to a restaurant and heard a baby cry, and it just reminded me of all the kids in the hallway," senior Jesse Molen told WPTV.
Stoneman Douglas held an orientation a few days before classes started up again. And students were able to collect items they had left behind.
"It could've gone through my backpack, but I'm pretty sure this is a graze or just slightly past it. But the fact that my backpack was so close to me, it's just really mind-blowing," said Brooke Harrison, a student.
School days will be temporarily shortened as students head back. The freshman building — where the shooting took place — won't be reopening.
SEE MORE: Florida Governor Debuts A Student Safety Plan After School Shooting
"We can never look at it the same again because you just have so many people that died in that place, and you have friends that you don't know what was going on and just worried," one student said.
The school is providing counseling for students and teachers. There are just over 3,000 students who attend the school. Several students and teachers have looked into transferring.
But beyond the immediate issue at hand, many students have echoed the need for more to be done.
"I really just want answers and to figure out what we're going to do to make school safe again," Molen said.
Additional reporting from Newsy affiliate CNN.
---
Trending stories at Newsy.com