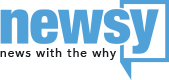 tmj4.com
National News Partner
Strong Winds At The Winter Olympics Keep Causing Problems
Powerful winds continue to wreak havoc at the Winter Olympics in South Korea, prompting safety concerns and forcing officials to cancel or delay several events.
Alpine skiing events and other competitions have been put off multiple times thanks to wind gusts that have reached about 40 miles per hour.
According to reports from the games, the winds have been strong enough to push tents, fences and even people around.
The gusts were so bad Wednesday that officials suspended all activities at Gangneung's Olympic Park "to ensure the safety of all personnel."
But conditions like these are nothing new in Pyeongchang. The city experiences some pretty fierce winds from Siberia during this time of year; a wind gust of 76 miles per hour was once recorded in the area.
And, as AccuWeather notes, it's the coldest city on Earth for its particular latitude.
Meteorologists say the winds could pick up again Friday.
---
Trending stories at Newsy.com