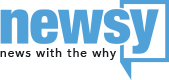 tmj4.com
National News Partner
Shootings, Homicides In Chicago Drop After Historically Violent 2016
The city of Chicago saw a drop in both shootings and homicides in 2017 compared with the historically violent year the city had in 2016.
According to the Chicago Police Department, homicides citywide dropped by nearly 16 percent — from 771 in 2016 to 650 in 2017. That said, if you exclude 2016, 2017 still saw the largest number of homicides in one year since 2002.
Also, that 650 number is still more total homicides than Los Angeles and New York combined. It's important to note, though, Chicago isn't nearly the homicide capital. Per capita, Baltimore, New Orleans, St. Louis, and several other statistically "large cities" have higher homicide rates than Chicago.
Overall, shooting incidents also dropped from more than 3,500 in 2016 to 2,785 in 2017 — that's about a 21 percent decrease.
"It's important to keep in mind that these numbers aren't a spike of the football by any means, but instead an indicator of the progress we're making in the right direction," Chicago Police Superintendent Eddie Johnson said.
SEE MORE: Does Adding Police Reduce Crime? In Chicago, It's Complicated
Police attribute the drop in crime, at least in part, to the additional police added to the force. This past year, CPD hired over 1,100 new officers. Police have also pointed to Strategic Decision Support Centers that use predictive crime software located in particularly violent neighborhoods around the city.
---
Trending stories at Newsy.com