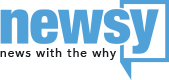 tmj4.com
National News Partner
Governor Says West Virginia Teachers Will Get Their 5 Percent Raise
West Virginia public school teachers will get a 5 percent raise. That's according to Gov. Jim Justice, who posted on Twitter Tuesday that he "delivered" on the pay raise.
According to the tweet, Gov. Justice and his staff made cuts enabling all state employees to receive a 5 percent raise. He wrote, "All the focus should have always been on fairness and getting the kids back in school."
The news comes after teachers participated in a nine-day strike, leaving hundreds of thousands of students across the state out of school.
The pay raises are still tentative, though. West Virginia's House and Senate need to approve the deal.
Additional reporting from Newsy affiliate CNN.
---
Trending stories at Newsy.com