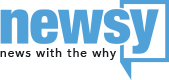 tmj4.com
National News Partner
2nd Russian Athlete Fails Doping Test At Winter Olympics
Another Olympic athlete from Russia tested positive for a banned substance at the 2018 Winter Olympics.
According to the Russian bobsleigh federation's Facebook post, Nadezhda Sergeeva tested positive for a banned heart medication Feb. 18. The federation said she passed a doping test just five days before.
The news comes a few weeks after she was in an ad wearing a shirt with the words "I don't do doping."
Earlier this week, Sergeeva finished in 12th place in the two-person bobsled event.
She is the second Russian athlete to fail a drug test this Winter Games after curler Aleksandr Krushelnitckii was stripped of his bronze medal.
---
Trending stories at Newsy.com