A lifesaving gift from Milwaukee to Jamaica
The Links Incorporated Milwaukee Chapter recently returned from a trip to Jamaica to deliver a lifesaving machine. It was the culmination of two years of fundraising.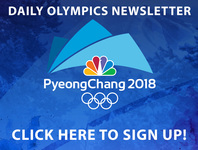 They delivered a portable ultrasound to Falmouth Hospital in Trelawny. The hospital has been without an ultrasound for two years.
Pat Pearman, Program Chair of the Milwaukee Links said, "The surgeon came in in his scrubs and he wept as he thanked us for this donation. That patient had been waiting 12 hours in the ER with his family for the scan."
Milwaukee Chief Judged Maxine White is president of the Milwaukee Links. The group raised$25,000 to donate towards a portable ultrasound.
"There is nothing I can actually compare to having the delivery of the ultrasound machine actually occur while we were in the small waiting room," White said.
Pat Pearman is Director of Global Operations and Programs with GE Healthymagination.
GE greatly discounted the price of the portable ultrasound which will serve an area where the average 4 thousand dollars a year.
"If I was a woman having a baby in that community of 600 thousand people I had to travel 120 miles for services," Pearman said.
But now residents have access to a portable ultrasound. White and Pearman take pride in their humanitarian mission. Both know the technology will not only help people in poverty but ultimately save lives.
"I have to say I think we were all moved to tears, as we began to think about how this was going to impact the people in that community," Pearman said.
"It was a remarkable time for us as a chapter and as women here in Milwaukee who continue to reach out and try to make a difference, right here at home and across the world," White said.