Charlotte girl makes impassioned plea for peace in front of Charlotte City Council
Her plea to end violence is turning heads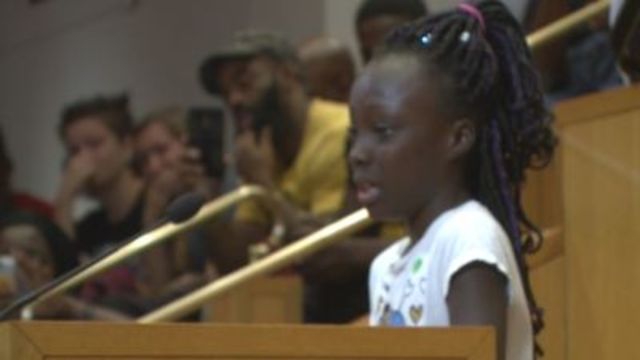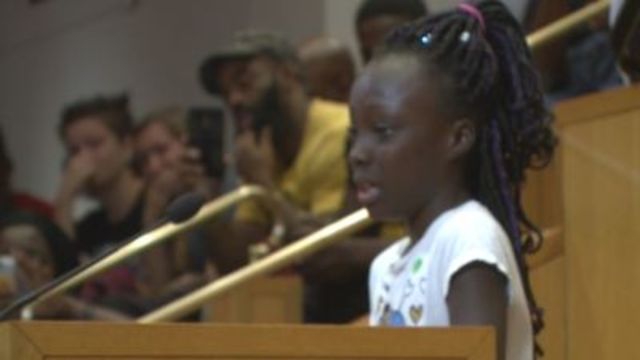 CHARLOTTE, N.C. -
One of the biggest voices heard throughout the past week of turmoil following the fatal police shooting of Keith Lamont Scott was from a 9-year-old during Monday's Charlotte City Council meeting.
Zianna Oliphant's emotionally charged plea in uptown Charlotte has spread all over the world.
"I've been born and raised in Charlotte, and I've never felt this way until now," Zianna said.
Oliphant took the podium at city council and quickly had a room cheering for her. Her brave message about protests in Charlotte has spread, capturing the hearts and attention world-wide.
"We are black people, and we shouldn't have to feel like this," she said. "We shouldn't have to protest because y'all are treating us wrong."
According to Zianna's mother, her message was unplanned and from the heart.
To read more, click
here.