Racine Police searching for 2 attempted homicide suspects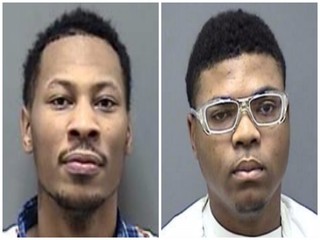 The Racine Police Department is asking for the public's help in finding two suspects currently wanted for Attempted 1st Degree Homicide.
25-year-old Marsean L. Herrington and 20-year-old Jaquan L. Davis should be considered armed and dangerous, police say. If you see either of the individuals, do not approach them - contact police immediately.
The suspects may be driving a black 2004 Pontiac Vibe with Wisconsin plates 744-YJJ.
If you have any information about these suspects, police ask that you call them at 262-635-7756. Those who wish to remain anonymous should call 262-636-9330.
There was no immediate information available about the circumstances that led to the attempted homicide. We will update this story when we learn more.
Be sure and watch TODAY'S TMJ4 on Roku! We are the only station in Milwaukee to provide the latest news, weather and sports on the device. Search for us on Roku today!