A tire shop on Milwaukee's north side was fully engulfed in flames from one end to the other Thursday.
The fire started just before 5 p.m. near 32nd and Hadley Street.
According to Milwaukee Fire Department's Assistant Fire Chief, Brian Smith, the fire started in the rear corner of a large 200 x 400 recycled tire manufacturing plant producing heavy black smoke that made it difficult for firefighters to contain the fire along with the cold weather conditions.
"[The smoke is] black. It's not super toxic, but it [does] look pretty bad," Smith said. "We did do some air monitoring. The air is all clear now, and [there are] no worries from the smoke."
However, early in the evening, Marco Bailey, who works in the area said he was so leery of all the smoke in the air, he wanted to leave the neighborhood.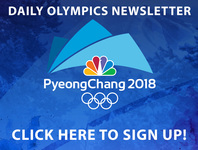 "I feel like whoever around this need to leave because it is kind of thick and it's still in the air," Bailey said. "When you ride past, you can't really get rid of it because [you're] in your car, but you still gon' smell it."
More than 80 firefighters worked for hours into the night to contain the flames, but everyone out safely, and there no injuries to report. How the fire started is still under investigation.