Miami men charged with installing credit card skimmer in Elm Grove gas pump
Suspects arrested in sting operation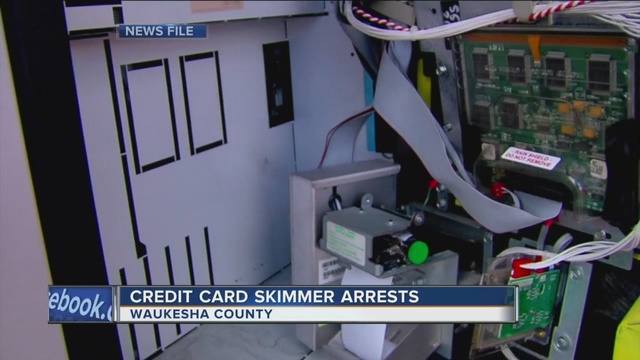 Two Florida men were charged Friday in connection with the installation of credit card skimmers at several Wisconsin gas stations.
Josue M. Garcia Moret, 26, and Richard Rivera, 30, face five felony counts of attempted identity theft for financial gain.
Elm Grove Police alerted local gas stations to the scam last week. An employee at Jilly's Mobil Carwash on West Bluemound Road discovered a skimming device on one of their pumps. Investigators removed the device and set-up an internal alarm system to notify officers of any further tampering.
On Wednesday, police received an alarm from the gas pump, and say the suspects ran away from the pump after discovering the skimming device was removed.

Moret and Rivera were arrested by Brookfield Police at the Open Pantry at Bluemound Round -- the same location where a skimmer was also found in a pump earlier this month -- but they do not face charges in relation to that incident.
Police say the device was initially installed on Sept. 1, and discovered more than 200 account numbers and names stored on the device.
Both men are behind held on a $10,000 cash bail.