Man allegedly drowns infant in Milwaukee lake
Police: Suspect got into a fight with infant's mom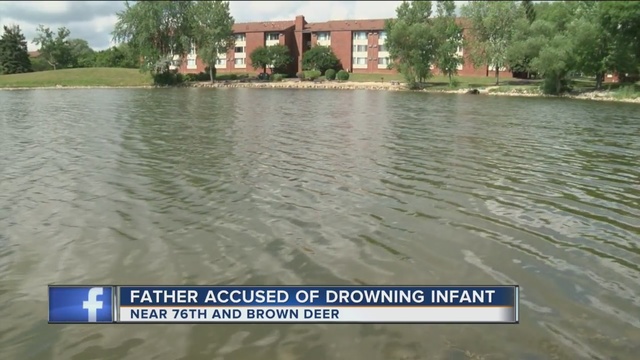 A GoFundMe account has been set up for baby Sean Flowers III. Click here to donate.
MILWAUKEE -- A man allegedly drowned his three-month-old baby boy in Northridge Lakes in Milwaukee Saturday night.
Officers responded at approximately 8:45 p.m. to 75th and Glenbrook.
According to Milwaukee police, the boy's parents were fighting when the father left the house with the baby and walked into the lake up to his chest.
Police said someone nearby tried to prevent the father from harming the baby, and responding officers immediately ran into the lake to try and rescue the infant.
When officers reached the suspect, he did not have the baby.
As the man was being arrested, additional officers searched the pond and located the child.
He was rushed to shore, but was unable to be revived and died at the scene.
The neighborhood around the lake is full of families with children and many said they can't believe what happened.
Keira Hulbert lives across the street and said she had never seen so many police officers in her neighborhood.
"It made me sad, it made me cry that a man would actually do that to his own child," she said.
Lyn Vaccaro lives across the lake from where the incident happened but said she could hear women screaming.
"It's so sad to me," Vaccaro said. "I have eight kids and I don't even want to tell them that."
'